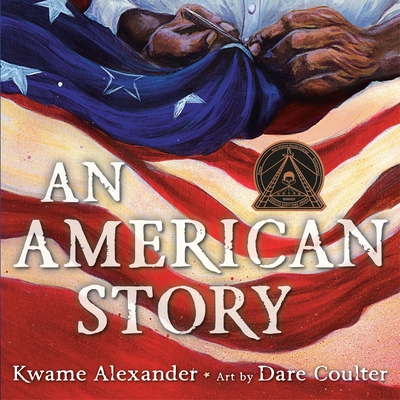 An American Story
Publication Date:
January 3rd, 2023
Publisher:
Little, Brown Books for Young Readers
Usually Ships in 1 to 5 Days
We are put in the shoes of school kids learning the painful history of American slavery, and the struggle their teacher faces trying to teach it. This book is necessary. Readers (and educators) will be challenged, but also given hope.
January/February 2023 Kids' Indie Next List
Description
#1 New York Times Bestselling and award-winning author of The Undefeated, Kwame Alexander, pens a powerful picture book that tells the story of American slavery through the voice of a teacher struggling to help her students understand its harrowing history.
From the fireside tales in an African village, through the unspeakable passage across the Atlantic, to the backbreaking work in the fields of the South, this is a story of a people's struggle and strength, horror and hope. This is the story of American slavery, a story that needs to be told and understood by all of us. A testament to the resilience of the African American community, this book honors what has been and envisions what is to be.
With stunning mixed-media illustrations by newcomer Dare Coulter, this is a potent book for those who want to speak the truth. Perfect for family sharing, the classroom, and homeschooling.
Praise for An American Story
Praise for An American Story
An Indie Next List Pick
*"Beautifully crafted and brutally honest, this offers a thoughtful introduction to a necessary topic."
 —Booklist, starred review
*"With powerful art from a bold new talent, this is a probing and sensitive take on a devastating chapter of U.S. history."—Kirkus, starred review
*"Alexander and Coulter have created a powerful counternarrative in their efforts to answer the question, "How do you tell a story about slavery?"—Horn Book, starred review
*"A layered, compassionate telling that considers how to relay difficult truths, and as the art converges into a visual of past and present together, stirring concluding lines suggest a route forward."—Publisher's Weekly, starred review