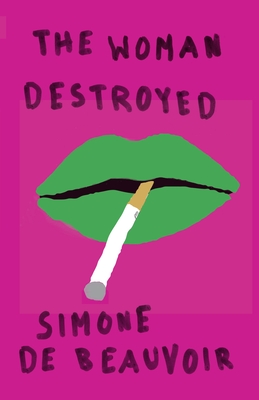 The Woman Destroyed
Publication Date:
August 12th, 1987
Usually Ships in 1 to 5 Days
Description
One of the most influential thinkers of her generation draws us into the lives of three women, all past their first youth, all facing unexpected crises in these three "immensely intelligent stories about the decay of passion" (The Sunday Herald Times).
Suffused with de Beauvoir's remarkable insights into women, The Woman Destroyed gives us a legendary writer at her best. Includes "The Age of Discretion," "The Monologue," and "The Woman Destroyed."
"Witty, immensely adroit...These three women are believable individuals presented with a wry mixture of sympathy and exasperation." —The Atlantic
Praise for The Woman Destroyed
"Witty, immensely adroit ... These three women are believable individuals presented with a wry mixture of sympathy and exasperation."
—The Atlantic

"A remarkable feat of empathy."
—The Times Literary Supplement

"Brilliant craftsmanship." 
—Harper's