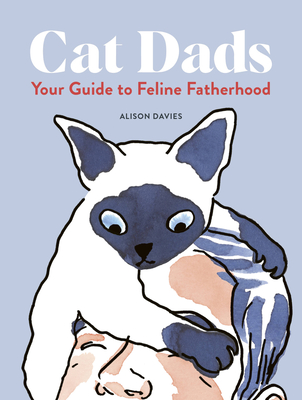 Cat Dads: Your Guide to Feline Fatherhood
Publication Date:
September 12th, 2023
Publisher:
White Lion Publishing
Usually Ships in 1 to 5 Days
Description
Step aside cat ladies, it's time to put the men in the spotlight – when it comes to the felines in our lives, men are just as OBSESSED as women.
Celebrating the unique bond between cat and dad, this cute little book is an ode to all cat dads out there and a guide on being the best cat parent possible.
It might take a little while for their hearts to be won over, but men, eventually, always fall for their cats. With chapters covering everything from cat–dad psychology to fathering quizzes and from a toolkit of parenting essentials to basic behavior interpretation, this is the perfect gift for the man in your cat's life.
Peppered throughout are feline-inspired quotes from famous cat dads, including Charles Dickens and Ernest Hemingway, and advice to help to ensure your cat is happy, healthy so you can really be the perfect Cat Father.