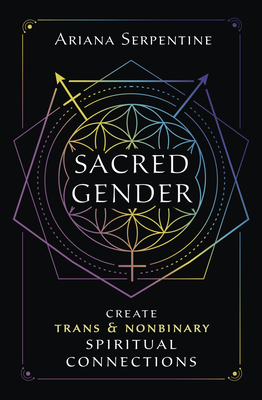 Sacred Gender: Create Trans and Nonbinary Spiritual Connections
Publication Date:
November 8th, 2022
Publisher:
Llewellyn Publications
Usually Ships in 1 to 5 Days
Description
A Cosmology of Trans and Nonbinary Spiritual Identities
Explore gender from a sacred perspective and learn how to turn dysphoria into euphoria. With suggestions for making devotion more inclusive, Ariana Serpentine empowers you to spiritually connect to your gender and incorporate it into your personal and group practice. Sacred Gender invites you to talk to your ancestors through the stars and introduces you to spirits and deities that can help you achieve self-actualization. Learn how to manifest your desires with sigil magic and identify affirming names, pronouns, clothes, and accessories with the smile test. Filled with thought-provoking journal prompts, reflection exercises, and a gender initiation, this beginner-friendly book encourages you to see parts of yourself that may have been obscured and liberate your spirituality from the gender binary.