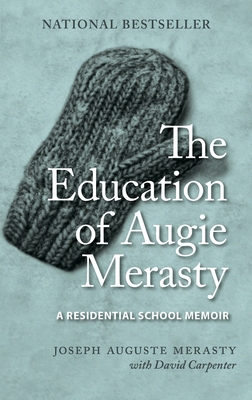 The Education of Augie Merasty: A Residential School Memoir - New Edition (Regina Collection #16)
Publication Date:
August 27th, 2022
Publisher:
University of Regina Press
Usually Ships in 1 to 5 Days
Description
The harrowing story of one Indigenous child's experience in Canada's residential schools
Named the fourth most important "Book of the Year" by the National Post and voted "One Book/One Province" in Saskatchewan, The Education of Augie Merasty launched on the front page of The Globe and Mail to become a national bestseller.
Publishers Weekly called the book "historically significant," and The Toronto Star recommended it as a must read for "any Canadian interested in truth and reconciliation." Writing in The Globe and Mail, educator J.D.M. Stewart noted that it "is well suited to a teenage audience because of its brevity and frankness."
This new edition includes a Learning Guide that deepens our understanding of the residential school experience, making it ideal for classroom and book club use. It also features a new postscript by David Carpenter, describing how the publication of his memoir changed Augie Merasty's life.