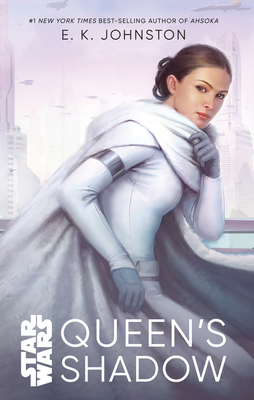 Star Wars Queen's Shadow
Publication Date:
March 10th, 2020
Publisher:
Disney Lucasfilm Press
Heartleaf Books
1 on hand, as of Mar 23 5:11pm
(Floor)
On Our Shelves Now
Description
Written by the #1 New York Times best-selling author of Ahsoka!
When Padmé Naberrie, "Queen Amidala" of Naboo, steps down from her position, she is asked by the newly-elected queen to become Naboo's representative in the Galactic Senate. Padmé is unsure about taking on the new role, but cannot turn down the request to serve her people. Together with her most loyal handmaidens, Padmé must figure out how to navigate the treacherous waters of politics and forge a new identity beyond the queen's shadow.
Praise for Star Wars Queen's Shadow
"A fascinating perspective into the backstory of a beloved and well-known character within the Star Wars universe, this is a must-have for reluctant readers or for fans of the franchise."?School Library Journal
"The Star Wars universe...is all the brighter for a thoughtful and sentimental story about the women of Naboo that never-unlike Chancellor Palpatine-underestimates them."?The Mary Sue
"Nearly 20 years after the theatrical release of The Phantom Menace, we're finally getting a story worthy of Padm and her handmaidens."?The Daily Dot
Praise for Star Wars Queen's Shadow
"A fascinating perspective into the backstory of a beloved and well-known character within the Star Wars universe, this is a must-have for reluctant readers or for fans of the franchise."—School Library Journal
"The Star Wars universe...is all the brighter for a thoughtful and sentimental story about the women of Naboo that never—unlike Chancellor Palpatine—underestimates them."—The Mary Sue
"Nearly 20 years after the theatrical release of The Phantom Menace, we're finally getting a story worthy of Padmé and her handmaidens."—The Daily Dot