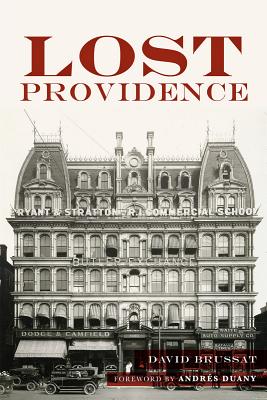 Lost Providence
Publication Date:
August 28th, 2017
Usually Ships in 1 to 5 Days
Description
Dave Brussat has made a significant contribution to the history of Providence. For those interested in that history, Lost Providence is a real find. Providence Journal
Providence has one of the nation's most intact historic downtowns and is one of America's most beautiful cities. The history of architectural change in the city is one of lost buildings, urban renewal plans and challenges to preservation. The Narragansett Hotel, a lost city icon, hosted many famous guests and was demolished in 1960. The American classical renaissance expressed itself in the Providence National Bank, tragically demolished in 2005. Urban renewal plans such as the Downtown Providence plan and the College Hill plan threatened the city in the mid-twentieth century. Providence eventually embraced its heritage through plans like the River Relocation Project that revitalized the city's waterfront and the Downcity Plan that revitalized its downtown. Author David Brussat chronicles the trials and triumphs of Providence's urban development.