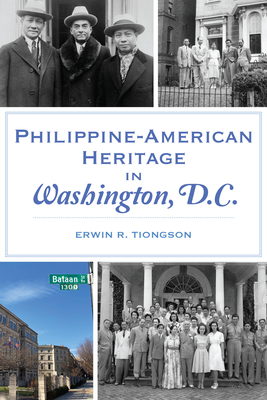 Philippine-American Heritage in Washington, D.C.
Publication Date:
March 20th, 2023
Usually Ships in 1 to 5 Days
Description
Journey into the Philippine-American experience in Washington, DC.
Washington is famed for its place in the history of the United States, but few know its close connections with the Philippines. Trace the intertwined histories of the two countries along the streets of Washington, from the end of the Spanish American War in 1898 through Philippine independence in 1946, and the many years since. West Potomac Park was inspired by Manila's Luneta, and District streets are named after pivotal Philippine battle grounds. These landmarks are often unmentioned in guidebooks. Hidden in plain sight are the stories of the fascinating figures that once inhabited these spaces.
Professor and community historian Erwin Tiongson offers a first account of the city's Philippine heritage.