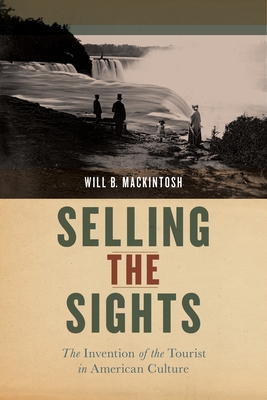 Selling the Sights: The Invention of the Tourist in American Culture (Early American Places #16)
Publication Date:
January 8th, 2019
Publisher:
New York University Press
Usually Ships in 1 to 5 Days
Description
A fascinating journey through the origins of American tourism
In the early nineteenth century, thanks to a booming transportation industry, Americans began to journey away from home simply for the sake of traveling, giving rise to a new cultural phenomenon --the tourist.
In Selling the Sights, Will B. Mackintosh describes the origins and cultural significance of this new type of traveler and the moment in time when the emerging American market economy began to reshape the availability of geographical knowledge, the material conditions of travel, and the variety of destinations that sought to profit from visitors with money to spend. Entrepreneurs began to transform the critical steps of travel--deciding where to go and how to get there--into commodities that could be produced in volume and sold to a marketplace of consumers. The identities of Americans prosperous enough to afford such commodities were fundamentally changed as they came to define themselves through the consumption of experiences.
Mackintosh ultimately demonstrates that the cultural values and market forces surrounding tourism in the early nineteenth century continue to shape our experience of travel to this day.