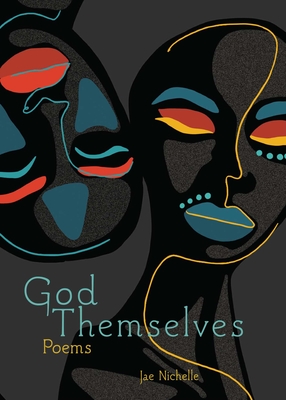 God Themselves
Publication Date:
March 14th, 2023
Publisher:
Andrews McMeel Publishing
Usually Ships in 1 to 5 Days
Description
Let this book be a celebration of queerness, Blackness, and love. Let these words be a modern church, these poems a holy space.
Rising star and spoken word poet Jae Nichelle debuts her luminous thoughts in God Themselves, a new collection of stirring poetry. Nichelle taps into her experiences of growing up in the South as a queer Black woman to courageously confront the effects of a forced religion and the inherent dangers of living life in a female body. God Themselves is divided into three equally moving sections: Everything, Everywhere, and Love. Nichelle braids her wisdom––as seen in the poem "What to Do When There's Nothing You Can Do"––and witty generational humor––seen in "Sanctity: An Exposé"––into every poem. If you've ever contemplated who, what, and where God is, find comfort in these words.