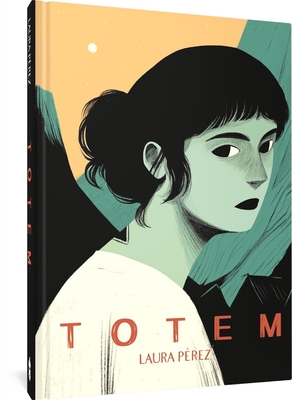 Totem
Publication Date:
September 12th, 2023
Usually Ships in 1 to 5 Days
Description
Blurring the lines between the real and the spiritual, Spanish cartoonist Laura Pérez leads the reader through a dreamy journey from the Arizona desert to the land of the dead.
Two young women road trip through the Arizona desert in search of a spiritual awakening. Crowds gather to see the village wise woman commune with the dead. Strange bright lights flash across the night sky, provoking all manner of interpretations. A mosaic of experiences, Totem offers tantalizing glimpses of characters on their own journeys connected by some ethereal thread. The narrative slips through time and space, delicately drifting from reality to different states of consciousness. Like a vivid dream, this story is rendered through eerie settings and potent symbols, a spiritual puzzle inviting the reader to piece together.
With Totem, this self-assured graphic novel by Spanish illustrator and comics artist Laura Pérez is presented in English for the first time. Pérez presents an entrancing, contemporary vision of magic and mystery, aptly rendered through her wispy, atmospheric pencil lines.
Praise for Totem
Perez immerses readers in the intermingled realms of the living and dead [in her] macabre, visually mesmerizing English-language debut.
— Publishers Weekly
A work that is deep, sinister and beautiful at the same time. Laura Pérez manages to link impossible realities with the natural mastery of a desert rose.
— Javier Pérez Campos
The beauty and delicacy of Totem takes us to a state of consciousness that I didn't know I could reach with a comic.
— Laura Barrachina
Each Laura Pérez story is a kind of bridge that allows you to go from the visible world to that other world where thoughts and dreams are capable of transforming our reality.
— Jesús Callejo