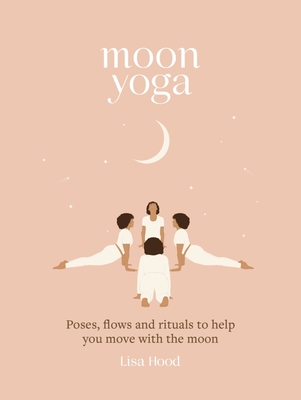 Moon Yoga: Poses, flows and rituals to help you move with the moon
Publication Date:
December 6th, 2022
Usually Ships in 1 to 5 Days
Description
Learn how to move mindfully with the moon to channel the energy of the lunar cycle into helping you feel more refreshed, rejuvenated, energized and inspired.
Whether we realize it or not, everyone and everything, from the rolling of the tides to the balance of emotions in our bodies, is influenced by the moon. Moon Yoga is your illustrated guide to harnessing the moon's energy to lift and balance your life through mindful movement.
Yoga is both a physical practice and a spiritual one. Expert yoga instructor Lisa Hood provides insightful guidance on how to shape a spiritual practice that channels the moon's energy to stimulate vitality, creativity, productivity and relaxation. Whether you work through a whole flow, focus on one pose, or just work through a breathing exercise, aligning your body and your mind in a moment of spiritual connection with the moon can help you centre yourself, even if just for a few moments in the middle of a busy day. 
-    Learn about how each phase of the moon brings a different energy into your life.
-    Move with the moon with yoga positions and flows that draw on the energy of each of the nine lunar phases.
-    Adjust your practice seasonally with practices for each of the full moons of the year, such as the Wolf Moon, Flower Moon and Corn Moon.
-    Find rituals to carry you through the cycles of the moon.
With uplifting mantras and rituals to provide grounding, strengthened intuition and mindfulness beyond your physical practice, Moon Yoga gives you all the tools you need to move in sync with the moon.