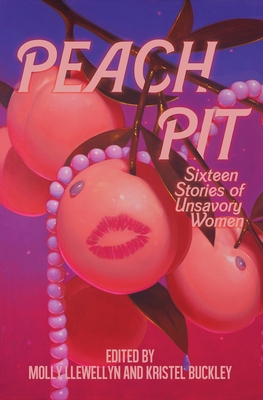 Peach Pit
Publication Date:
September 12th, 2023
Usually Ships in 1 to 5 Days
Description
A stunning anthology of fierce and dangerous women, featuring stories from Lauren Groff, Deesha Philyaw, K-Ming Chang, and thirteen other award-winning and bestselling authors
A middle-aged Black woman exacts revenge on the aggressively average men she meets on dating sites. A girl buries pieces of herself in a hole beneath an apple tree, hoping to escape her mother's life of struggle and servitude. A group of teenage girls compete for the title of "Worst Girl in America." A young woman in Taiwan becomes infatuated with a female scam caller, a fleeting ghost of a love that blossoms from strangeness. And a wealthy woman goes to unconventional, and perhaps not entirely ethical, lengths to find her dream man.
In these sixteen stories, we see women at their most monstrous--as con artists and murderers, cutthroats and scalpers, ruled by ambition and grief and spite. Characters for those tired of being told to play nice. Dressed to the nines in morally gray, the stories in this anthology comprise an envelope full of teeth: each one distinct, unsettling, and sharp enough to rip out a throat.
List of contributors: Alice Ash, Alicia Elliott, Alison Rumfitt, Aliya Whiteley, Amanda Leduc, Chana Porter, Chantal V. Johnson, Chaya Bhuvaneswar, Deesha Philyaw, K-Ming Chang, Lauren Groff, Maisy Card, Megan Giddings, Sarah Rose Etter, Vanessa Chan, Yah Yah Scholfield