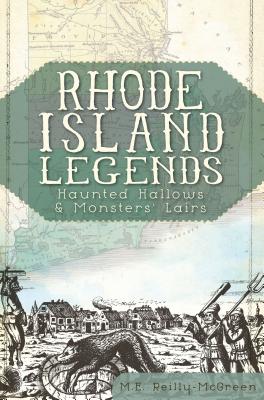 Rhode Island Legends:: Haunted Hallows & Monsters' Lairs
Publication Date:
June 5th, 2012
Usually Ships in 1 to 5 Days
Description
Prepare yourself to journey through the local tales of fright throughout Rhode Island.
Rhode Island's ghostly heritage is as deep and profound as the history of the state itself. From the ghastly moaning bones of Mount Tom to the stately haunt of Judge Potter in a local library, Rhode Island's apparitions have been causing fear for centuries. Follow M.E. Reilly-McGreen as she reveals the ghoulish stories of the state's most haunted places. The author delves deep to unearth tales of fright little known to most as well as those that have helped define the state's supernatural history. From ghosts to monsters, this book is your guide to all things spooky in Rhode Island. So prepare to journey through the Rhode Island you didn't know existed, or does it?