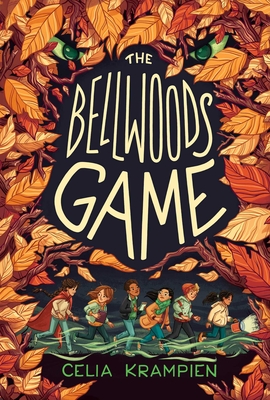 The Bellwoods Game
Publication Date:
July 18th, 2023
Publisher:
Atheneum Books for Young Readers
Usually Ships in 1 to 5 Days
Three chosen kids must make their way through the woods and ring a bell. If you win, you get a wish. If you lose, you lose your sacrificial item and your memories. A high stakes middle grade horror where friendships dictate if you win or lose.
July/August 2023 Kids Indie Next List
Description
Perfect for fans of Small Spaces and Doll Bones, this spooky, highly illustrated middle grade novel follows a girl who hopes to fix her outcast status through a game in the haunted woods, only to discover that some legends shouldn't be played with.
Everyone knows Fall Hollow is haunted. It has been ever since Abigail Snook went into the woods many years ago, never to be seen again. Since then, it's tradition for the sixth graders at Beckett Elementary to play the Bellwoods Game on Halloween night. Three kids are chosen to go into the woods. Whoever rings the bell there wins the game and saves the town for another year, but if Abigail's ghost captures the players first, the spirit is let loose to wreak havoc on Fall Hollow—or so the story goes.
Now that it's Bailee's year to play, she can finally find out what really happens. And legend has it the game's winner gets a wish. Maybe, just maybe, if Bailee wins, she can go back to the way things used to be before her grandma got sick and everyone at school started hating her. But when the night begins, everything the kids thought they knew about the game—and each other—is challenged. One thing's for sure: something sinister is at play…waiting for them all in the woods.
Praise for The Bellwoods Game
*An Indigo Kids September Staff Pick*
*A July/August 2023 Indie Next Pick*
*A Junior Library Guild Selection*
"Krampien intersperses atmospherically eerie b&w art throughout a tense friendship novel steeped in local lore." 
— Publishers Weekly
"This gorgeously illustrated, atmospheric, and evocative debut captures the fun of being scared and the hard truths of middle school. . . Beautifully creepy."
— Kirkus Reviews
"Krampien's eerie story cleverly focuses on themes such as bullying, and Bailee's motley crew discovers the importance of having the facts before making assumptions. This supernatural tale will chill readers while reminding them that real friendship can brave any situation." 
— Booklist